Year 5 2020 - 2021
Mrs Long-Melton
Year 5 Teacher
Mrs Elian
Teaching Assistant
Mrs Bird
Teaching Assistant
---
Remote Learning
---
Please click on the tab at the top of our page to access this week's learning .
---
Happy New Year Year 5! I hope you are all well and enjoyed your Christmas break.
This is definitely not the way I expected to be welcoming you back to school in 2021. Even though you won't be at school for the next few weeks I am still going to be setting you work to do every day. Our class webpage is going to become extremelly useful to you because that is where you will find all of your learning and you will need to check it every day to see what new learning I have added to it.
The way it will work is that every week I will add a timetable to the class webpage that tells you what you are going to do for the week . I am then going to add three videos to the page every day. One that tells you about your maths learning, one about your English / SPAG learning and the final one about a reading task. They will all be put on this page every morning for 9 o'clock together with the work for you to do. On the timetable there is also a session in the afternoon for topic. Our lockdown topic will be 'The Great Outdoors' and I will also set you a task each day to have a go at relating to that.
I would love to see the work you are doing and so you can email me anything you have done to clong-melton@walesprimary.co.uk and I will reply to you as soon as I can. Also if you have a problem accessing the work or need help with anything please email me and I will help where I can.
Below is a link to a video that explains how remote learning will work in a bit more detail.
Remote Learning - How's it going to work?
Don't forget there is the PE section of the school website for lots of physical activity ideas, Purple Mash, TT Rockstars and Spelling Shed to use aswell.
Make sure you are looking at the gallery at the bottom of each week's page to see if some of the learning you have sent me is there.
---
---
MERRY CHRISTMAS TO YOU ALL FROM YEAR 5!
Thank you all for your support this year. We hope you have a great Christmas and here's to a happy, healthy 2021. Love from Mrs Long-Melton, Mrs Elian and Mrs Bird xxx
Click this link to hear our amazing Christmas song:
Year 5 Christmas Song - This Christmas Time
---
SANTA ZOOM
COVID-19 didn't stop Santa catching up with Wales Primary School. Santa spoke to all our children via Zoom straight from the North Pole. Thankfully all of Year 5 were on the nice list .
---
SANTA DASH
There were Santa's everywhere at our Santa dash today 🎅🏼. Thanks Miss Harley for organising it, we had brilliant fun.

---
PARTY DAY!!!
Wow Year 5 know how to party!! We had a brilliant time playing games, dancing and even having a snowball fight! (See the gallery for more photos)
---
A big well done to our two children of the term. We are so proud of you both and are very lucky that you're in our class. Enjoy your celebratory McDonalds 🤩
---
Everyone enjoyed the Polar Express Christmas movie, candy cane and hot chocolate afternoon. It's really starting to feel Christmassy now ❄️🚂
---
We have really enjoyed our PE lessons with Rotherham Titans this half term .
A big well done to these two superstars who received a prize from them for the brilliant effort and improvement they have made to their rugby skills. 🏉🤩

---
We received a lovely letter today from Rother Valley MP Alexander Stafford thanking our wonderful children for the pebbles they decorated and placed at the memorial for Remembrance Day 🤩
---
🎄🎄Well done to the three lucky winners of our class purple raffle. Thank you very much to everyone for donating the brilliant prizes.🎄🎄
---
🎄🎄🎄We are having a brilliant time working our way through the 12 Days of Christmas. So far we have enjoyed coming to school in our pyjamas, doing a Christmas quiz, creating some Christmas themed art and watching a fantastic Jack and the Beanstalk panto.
Take a look at the gallery for more photos of our Christmas celebrations. 🎄🎄🎄
---
CHRISTMAS AROUND THE WORLD
We are learning to say "Merry Christmas" in different languages - watch the You Tube video at the bottom of our class page to practice at home.
---
Year 5 are excited to be taking part in the Wales 12 days of Christmas from Thursday, 3rd December.
Have a look at the timetable below to see what we are up to:
We celebrated anti-bullying week by wearing odd socks and creating our own friendly hand art.
---
The latest newsletter detailing all of our learning this half term is now available by clicking the link below or looking in the 'Files to download' section of our webpage.
Newsletter - Year 5 - Autumn 2
---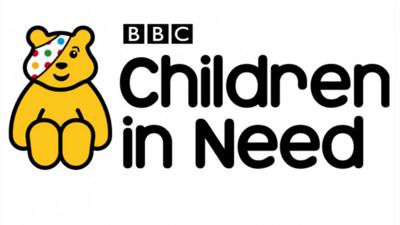 We celebrated Children in Need Day by not wearing our uniforms and also finishing Joe Wicks' 24 hour PE challenge with him. What an amazing achievement - we were all tired after 20 minutes!
Thank you to everyone who donated and helped us to raise more than £400!!!
---
Well done to our two new Junior Road Safety Officers - Emily and Aimee. We know you will do a great job raising awareness of road safety in our school.
---
Year 5 remembered the soldiers who have fought for our country's freedom. We painted some pebbles and took them to the war memorial and also made some stained glass poppies to display on the fence outside school.
---
There was a biscuit thief at Wales Primary School, luckily Year 5 and 6 were there to help solve the crime and find the culprit. (See the gallery area for more photographs).
---
Some of our children were lucky enough to have a Zoom call with some Rotherham United players to talk about equality and black lives matter. The children asked some amazing, mature questions. Well done Freya, Florence, Kayla-Mae, Fraser, Taiyo and Seth - we are very proud of you all.
---
23rd September
What a brilliant first few weeks we have had back at school. The Year 5 children have been fantastic and have already wowed us with their learning - we are really proud of them all !
As you are aware we have now started to send out home learning - a reading comprehension and spellings. New work will be sent out on a Monday, the children will then have a week to complete it and it should be returned to school the following Monday.
I will regularly upload photographs of our learning and have posted some photographs of the recent solids, liquids and gases science experiments we have been doing. You can see them in the 'Gallery' section at the bottom of the page.
If you have any questions please email me on clong-melton@walesprimary.co.uk and I will get back to you as soon as I can.
Thank you
Mrs Long-Melton
---
3rd September,
The latest newsletter detailing all of our learning this half term is now available by clicking the link below or looking in the 'Files to download' section of our webpage.
Newsletter - Year 5 - Autumn 1
---
Hi Year 5,
How are you all? I hope you have had a great Summer break and are all rested and ready for an amazing year - I know I am !
We have some fantastic topics planned for you and I can't wait to teach you all about them.
Our start and finish times have changed for the beginning of this year so our day now starts at 8:55am and hometime is 3:10pm.
Our PE days are Mondays and Thursdays and you will need to come to school in full outdoor PE kit.
I am really excited about our class book. It is called Troofriend, by the author Kirsty Applebaum. My favourite thing about it is that it is written from the view point of a robot! See if you can predict what it might be about from the front cover and blurb.
Don't forget to bring in the piece of home learning you are most proud of for a display in our new classroom.
Enjoy your last week at home and I will see you all on Wednesday 2nd September.
Take care
Mrs Long-Melton
Files to Download