Year 5 2021 - 2022
Mrs Long-Melton
Year 5 Teacher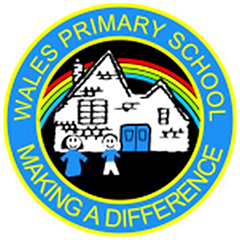 A big well done to one of our Wales Primary School football teams who played their first match against Whiston. Great teamwork boys you did briliantly!
---
A massive well done to this golfing superstar for captaining the winning team in his most recent golf competition and being awarded another impressive trophy!
---
We enjoyed a great week of science learning for British Science Week. We focused of forces and investigated gravity and air resistance. We also had a great day watching James Boffin conduct experiments around states of matter.
(Please see the gallery for more photos of our science fun).
---
We have had a great World Book Day . We began the day with a whole school catwalk then created posters from the 24 hour reads we had been collecting. We practiced performing the poem ' Gran can you rap?'. Our favourite part of the day was reading together with our year 2 reading buddies.

(See the gallery at the bottom of the page for all our Book Day photographs)
---
Our new topic this half term is chocolate (yummy!!).
You can find out more information about our learning for this half term by clicking on this link where you will find our class knowledge organiser :
Chocolate - knowledge organiser - Year 5
---
What an amazing half term of learning we have had!
We started off by having a polar training day:
Throughout the half term we have carried out lots of practical activities in science, including making the phases of the moon out of oreo cookies and combining our science knowledge about thermal insulators and conductors with DT to create the perfect coat to prevent our snowmen from melting.
We were particularly successful in art this half term where we have really thought about how we use our sketch books and have created some outstanding snowflake art using watercolours, scratchboard and poly-block printing.
In PSHE we have been lucky enough to work with Rotherhan United on an anti-bullying / anti-discrimination workshop, which has really made us think about how we talk to and treat each other.
To finish our Pole to Pole topic off we had a virtual workshop with explorer Al Sylvester. He told us all about his unbelievable journey to the Antarctic and answered so many of our questions.
Well done to Kathryn for achieving her next belt in martial arts - it won't be long until she is a black belt now. We even had a demonstration of some of her kata - really well done!
The biggest achievement of this half term has to be Year 5 becoming playground leaders. The children have developed, setup and run games for the younger children to play at break times and they have been a huge success with both staff and children commenting on what an amazing job they are doing - Keep it up Year 5 you are amazing role models !!
---
Happy New Year! We hope that you have had a lovely holiday and are relaxed and ready for a new term of learning. We would like to thank you very much for the cards and gifts we received last term, we realy do appreciate it.
Our new topic this half term is Pole to Pole and Beyond and on our first day back to school (Wednesday 5th January) it is Polar exploration day so bring a sleeping bag if you have one (don't worry if you don't) and a pair of gloves.
To find out what we will be learning and to view this half term's newsletter click on this link: Year 5 newsletter - Spring 1
---
A very merry Christmas from Year 5. We all hope you have a fantastic Christmas making amazing memories together and we look forward to seeing everyone back in school in 2022.
A link has been emailled to all parents for you to access the Key Stage 2 Christmas carol concert - we hope you enjoy it!
---
We have had a fantastic 12 days of Christmas - making Christmas baubles, running in the santa dash, watching an online panto, reading Christimas stories in our pyjamas with hot chocolate and candy canes and even got a virtual visit from Santa who brought us all the next book in the Malamander series - "Gargantis'.
(Make sure you check out the other Christmas photographs in the 'Gallery' at the bottom of the page).
---
Well done to our Pruple raffle prize winners and thank you to everyone who kindly donated.
---
A MASSIVE well done to our two amazing Children of the Term. Congratulations you have both worked extremely hard this term.
---
Once again this year we will be celebrating Christmas by enjoying 12 different days of Christmas fun. Please see the Year 5 timetable below.
Also we are collecting items for our purple raffle - the children get a raffle ticket for every purple item they bring in, and the winner will win the lot.
---
What an amazing day crammed packed full of Tudor learning we have had with Luke from The Past Presents. We took part in some really hands on workshops on Tudor punishments, battles, ships and tournaments.
(See the gallery at the bottom of the page for more photos).
---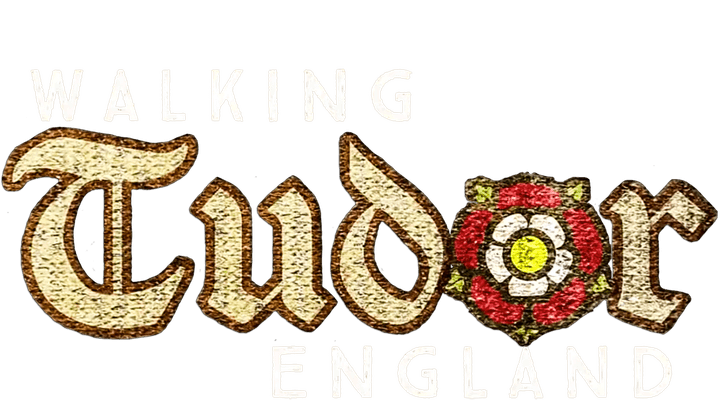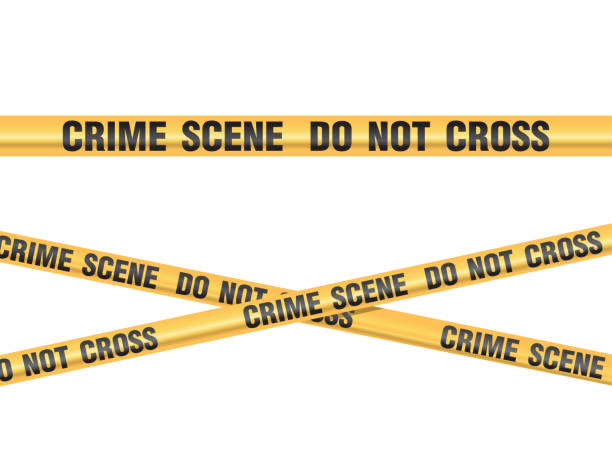 We have had a Tudor crime scene in Year 5. We had to look at the evidence and think about the clues to decide who we thought the victim was.
(See more photos in the gallery at the bottom of the page)
---
For anti-bullying week we are working on being a good ally and tallking about the fact that bullying someone is not just 'banter'. Some of us wore odd socks to school to celebrate our differences.
---
We have got some really talented children in Year 5 who are achieving amazing acievements outside of school.
Well done for completing the Three Peaks Challenge with your family and walking the three highest peaks in the UK. This is an awesome achievement - Well done!
This golfing superstar has won the Copley Cup in a golf competition at the weekend - finishing his round 3 under par - AMAZING!!
---
12 Year 5 children went to New York Stadium to take part in a 'Show Racism the Red Card' workshop. We found out about discrimination, hate crimes, racism and allyship. We also had the chance to walk through the tunnel onto the side of the pitch. Also we were lucky enough to have a Q & A session about their experience of racism with Rotherham United captain Richard Wood and ex-footballer Jason Lee. It was a really informative day and the children that went are now planning assemblies to be delivered to both KS1 and KS2 children.
(For more photos of the day see 'Gallery' at the bottom of the page).
---
Welcome back, we hope you all had a great break. Our new topic will be Terrible Tudors and we are extremely excited for all of the learning that we have planned as well as the Christmas celebrations that will take place towards the end of this half term. Click on the following link to see this terms newsletter to see all of the learning that will be happening: Y5 - Newsletter - Autumn 2
---

What a brilliant first half term in Year 5! As a close to our Hola Mexico! topic we have had a Mexican themed day where we have made 3D alebrije models and tried a selection of Mexican food. (See the gallery for the full selection of photos) .
---
It has been lovely to see our Year 5 and Year 2 children enjoying paired reading. We have been helping the Year 2's with their sounding out, blending and comprehension and the Year 2's have been making sure we read with expression.
(Take a look at the gallery at the bottom of the page to see all of the photos of us reading together).
---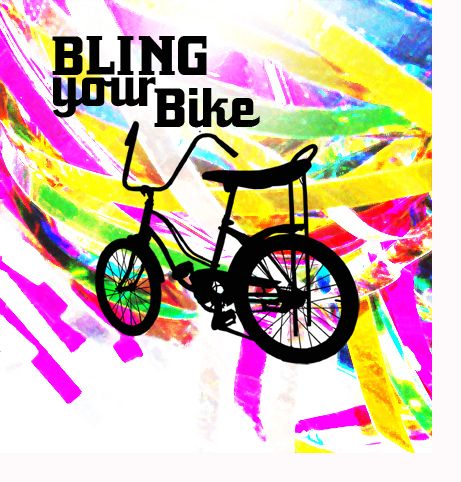 Well done to these two superstars for winning the Halloween bling your bike and scooter competition. We hope you will enjoy the Rotherham United tickets you both won.
---
Maths homework books will be sent home on a Monday and will need to be returned the following Monday.
SPAG (Spelling, Punctuation and Grammar) - homework will be sent out from Monday 27th September. It will work on the area of SPAG that we are covering in class. It will go out on a Monday and will need to be returned the following Monday.
Spelling Shed - Has our weekly spelling patterns on with games and challenges to help learn that weeks spellings.
TT Rockstars - is updated.
All children have been given their Spelling Shed, TT Rockstars and Purple Mash logins - if you have any problems logging in please do not hesitate to email me on : clong-melton@walesprimary.co.uk .
---
Hi Year 5,
How are you all? I hope you have had a great Summer break and are all rested and ready for an amazing year, - I know we are!
I will be teaching you on a Monday, Wednesday, Thursday and Friday and Mrs Lax will teach you all day on a Tuesday. We will have Mrs Elian supporting us in a morning and Mrs Marsh in an afternoon.
We have some fantastic topics planned for you and I can't wait to teach you all about them - starting with MEXICO this first half term.
Our class newsletter for this half term can be found by clicking the link or in the files section - Year 5 Newsletter - Autumn 1
Our start and finish times have returned to normal now so our day starts at 8:45am and hometime is 3:15pm.
Our PE days are Mondays and Thursdays and you will need to come to school in full PE kit of a white t-shirt, blue/black shorts or black tracksuit/ jogging bottoms/leggings (no fashion leggings please). (We will not be doing PE on the first day back in school).
You still have access using your logins to TT Rockstars, Spelling Shed and Purple Mash so please keep using them. I have updated your times tables on TT Rockstars and you will be set a spelling challenge on Spelling Shed each week
Enjoy your last day at home and I will see you all on Thursday 2nd September.
Take care
Mrs Long-Melton
---
Useful websites:

Files to Download
Year 5: Calendar items
There are no Calendar items to display