Year 5/6 2020 - 2021
Miss Harley
Year 5/6 Teacher
Mrs Garrity
Year 5/6 Teacher
Mrs Marsh
Teaching Assistant
World Book Day 2021
We had a fantastic day celebrating all things reading and books on our World Book Day in the last week of term. Have a look at the photos in the gallery to see some of the things we got up to! Make sure you have a look at the brand new Virtual Library as well - there's LOADS to explore and read!
---
Welcome back to school everyone - it is lovely to see you all!
Our latest newsletter is in Files to Download and keep an eye on the class gallery for photos of what we've been up to since we've been back.
---
Mental Health & Wellbeing - Think Ninja App


The NHS has created a brand new mental health app called Think Ninja designed for 10 to 18 year olds. "Using a variety of content and tools, it allows young people to learn about mental health and emotional wellbeing, and develop skills they can use to build resilience and stay well." It has loads of information about all different topics such as building mental strength, dealing with negative thoughts, tips to help you sleep better, managing different moods and feelings as well as advice specifically around the corona virus situation. The app is currently free! Why not have a look and see what you think?
---
Remote Learning 2021
Make sure you have a look at the new Reading for Pleasure tab at the top of this page!
**Please click on the Remote Learning tabs at the top of this page to access the weekly learning and your photos can also now be found in these tabs**
Hello everyone and Happy New Year!

We are so sorry to be writing this message to you about remote learning but unfortunately this is the situation we are all in again to keep everyone as safe as possible. Hopefully we will all be back together in school soon!

Each week there will be a timetable uploaded into the Remote Learning tab at the top of this page. It will show the daily Maths, English (including a SPAG aspect), Reading and Topic/PE tasks (based around a theme of The Great Outdoors).
In this tab each day, there will be video clips of us talking through the tasks for that day as well as the resources needed to compete the learning.

We would love to see your learning so please email lharley@walesprimary.co.uk and mgarrity@walesprimary.co.uk for us both to see. We will both be working in school with the key worker children some days so you will get a reply from one of us as soon as we access our emails. If you complete any other learning or interesting activities, please also send those to us as we love seeing what you have been up to. We will add all photos to the current Remote Learning tab. If you do not want your photos included in this, please let us know when you email us.

Don't forget Times Table Rockstars, Spelling Shed and Purple Mash for lots of interesting ways to do some writing or create a game for example. Please get in touch if you need login details. There's lots of active ideas on the school website under the 'PE and Sport' tab plus Joe Wicks on Youtube, Go Noodle and Cosmic Yoga.
Have a look at the Reading for Pleasure tab at the top of this page - please try and encourage your child to keep reading throughout lockdown. This can take the form of any kind of reading, not just story books but also information and fact books, poetry, newspapers and magazines, text online or on a Kindle, instructions, recipes... All reading is good reading!

If you are finding it difficult to find resources (such as paper, pencils, pens etc) please let us know and we will be able to sort this out for you.

Please keep yourselves safe and well. If there is anything we can do to help or support, please do not hesitate to get in touch.
Mrs Garrity and Miss Harley
---
18th December
After a very busy, fun packed few weeks, we have made it to the end of term! The children have been fantastic over the last few weeks, continuing to work hard on their learning as well as enjoying all the Christmas events we have taken part in. We have created many beautiful Christmas crafts, told some hilarious (maybe...) jokes, enjoyed Christmas films, played lots of games together, dashed around the yard dressed as Santa and even got to chat with Mr Claus himself via Zoom! It has been a fab 12 days to end 2020 with.
Unfortunately our class song video that we recorded last week (complete with special ears!) is refusing to co-operate and we can't upload it to the website! We are REALLY sorry
maybe the children can give you a live performance at home instead?!

Can we also take this opportunity to say a huge THANK YOU for all our lovely cards and presents this year - we feel very lucky and appreciated so thank you very much!

We wish you a very merry Christmas and here's hoping for a happy, healthy New Year! Enjoy the time off and take care. See you in a few weeks,
Mrs Garrity, Miss Harley and Mrs Marsh x
---
Child of the Autumn Term
Congratulations to our 2 fantastic Children of the Autumn Term! You have both worked so hard over the last few weeks and made a great start to this school year. We hope you enjoyed your special treat and we know you'll both continue to be superstars!
---
Calling all those who love reading! Have a look at https://summerreadingchallenge.org.uk/news/general/winter-mini-challenge-2020 for the Winter Mini Challenge! There's some fantastic book recommendations as well as a reading challenge to attempt over the next few weeks!
---
26th November




Good morning Year 5/6 - we hope you are all feeling ok today. Please find some learning to complete today in the 'Files to Download' section - we have included some Maths, English, Reading and Topic.
The link to the John Lewis advert is :
https://www.youtube.com/watch?v=Juv2c0xgGno
When writing your story plan remember to only use bullet points and to list some exciting vocabulary that you may use in your story.
If you would like to send your learning to us please email to lharley@walesprimary.co.uk or mgarrity@walesprimary.co.uk.
We will continue to review the situation and let you know as soon as we have any further details. Work will continue to be added to the class page for any further days of isolation.
Keep safe, warm and well,
Miss Harley and Mrs Garrity
---
Odd Socks Day!
We celebrated Odd Socks Day by wearing our different colours, patterns and designs on our socks. This is to show that being different is a positive thing and if we were all the same (or wore the same socks!), life would be pretty dull. We also talked about friendships and how to be a good friend.
---

15th November
We have had a fantastic start back to the second half of the Autumn term - the children have really settled into the new routines now and are showing some excellent learning! We started with a dramatic crime scene on the first day back and the children were brilliant detectives (in fact DC Lizzi even said they might put her out of a job they were that good!) asking questions and hunting for clues.
The children looked at Remembrance Day and the meaning behind it before creating some beautiful decorated pebbles which they then placed by the war memorial in the village. Stunning artwork!
In PE, we have been looking at gymnastic skills and developing simple routines using different ways to travel, balance and roll. Year 5/6 came up with some unusual and creative routines and then taught each other them to develop some matching skills!
See the gallery for photos of all these activities and more...

P.S. A HUGE well done to the children who entered the Dice Golf competition last week - have a look at the leaderboard on Friday night! We are really proud of you :)


https://www.bsporty.co.uk/articles-1/dicegolf
---
CONGRATULATIONS to our 2 new Junior Road Safety Officers for this school year - Tano and Freya!
They submitted excellent answers and ideas in their applications and we know they will do a fantastic job helping to educate and keep our school community safe on the roads.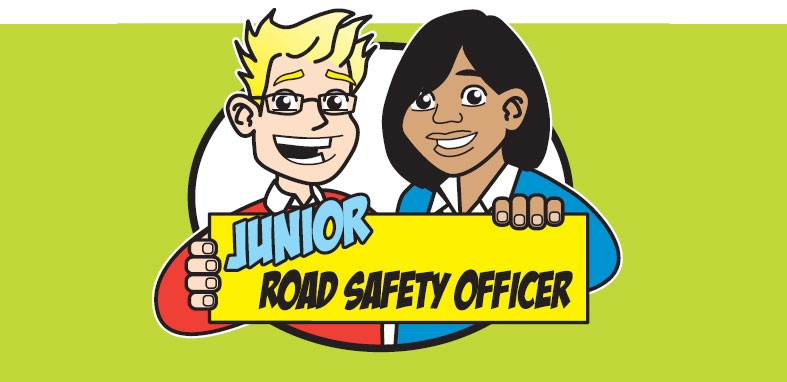 ---
13th October
As we approach half term, we have added some photos to the gallery below showing some of the learning we have been getting up to in class. All the children have worked really hard on the different pieces as well as on many more that we didn't take photos of! Make sure you have a look at their brilliant work.
---
5th September
First week done! It was so lovely to see you last week and start to get back into the normal school routine - we are really excited for the year ahead after seeing what fantastic Year 5 and 6 learners we have in the class!
Please find the first newsletter in the 'Files to Download' section below.
Our PE days are Monday and Wednesday - remember to come to school in your PE kit on those days.
Have a great weekend!
---
Hello Year 5/6! We can't believe it's September soon and back to school time - we've been busy getting the classroom ready for your return and we're looking forward to seeing you all! There are some exciting topics planned for the year ahead that we hope you're all going to love. We know it might all feel a bit strange coming back but remember that everyone at school is here to help you settle back in and before you know it, it will all feel normal again!
Don't forget that our class entrance is through the main school car park at 8:55am and home time is 3:10pm.
Have a great last few days of your holiday - we can't wait to see you and hear about your summer holidays!
Mrs Garrity, Miss Harley and Mrs Marsh x
Files to Download
Year 5/6: Calendar items
There are no Calendar items to display