Year 5/6 2020 - 2021
Miss Harley
Year 5/6 Teacher
Mrs Garrity
Year 5/6 Teacher
Mrs Marsh
Teaching Assistant
26th November




Good morning Year 5/6 - we hope you are all feeling ok today. Please find some learning to complete today in the 'Files to Download' section - we have included some Maths, English, Reading and Topic.
The link to the John Lewis advert is :
https://www.youtube.com/watch?v=Juv2c0xgGno
When writing your story plan remember to only use bullet points and to list some exciting vocabulary that you may use in your story.
If you would like to send your learning to us please email to lharley@walesprimary.co.uk or mgarrity@walesprimary.co.uk.
We will continue to review the situation and let you know as soon as we have any further details. Work will continue to be added to the class page for any further days of isolation.
Keep safe, warm and well,
Miss Harley and Mrs Garrity
---

15th November
We have had a fantastic start back to the second half of the Autumn term - the children have really settled into the new routines now and are showing some excellent learning! We started with a dramatic crime scene on the first day back and the children were brilliant detectives (in fact DC Lizzi even said they might put her out of a job they were that good!) asking questions and hunting for clues.
The children looked at Remembrance Day and the meaning behind it before creating some beautiful decorated pebbles which they then placed by the war memorial in the village. Stunning artwork!
In PE, we have been looking at gymnastic skills and developing simple routines using different ways to travel, balance and roll. Year 5/6 came up with some unusual and creative routines and then taught each other them to develop some matching skills!
See the gallery for photos of all these activities and more...

P.S. A HUGE well done to the children who entered the Dice Golf competition last week - have a look at the leaderboard on Friday night! We are really proud of you :)


https://www.bsporty.co.uk/articles-1/dicegolf
---
CONGRATULATIONS to our 2 new Junior Road Safety Officers for this school year - Tano and Freya!
They submitted excellent answers and ideas in their applications and we know they will do a fantastic job helping to educate and keep our school community safe on the roads.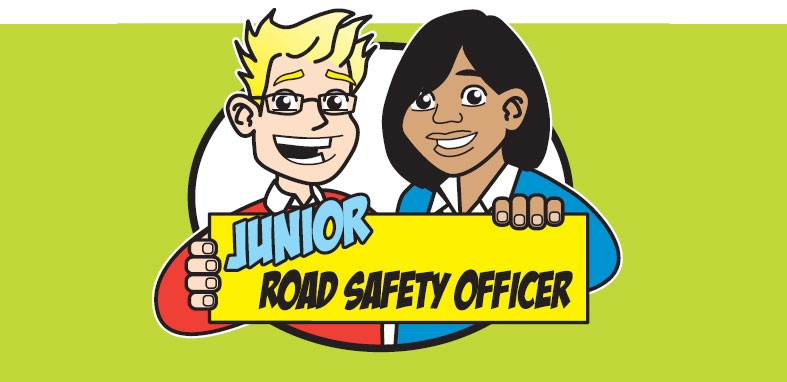 ---
13th October
As we approach half term, we have added some photos to the gallery below showing some of the learning we have been getting up to in class. All the children have worked really hard on the different pieces as well as on many more that we didn't take photos of! Make sure you have a look at their brilliant work.
---
5th September
First week done! It was so lovely to see you last week and start to get back into the normal school routine - we are really excited for the year ahead after seeing what fantastic Year 5 and 6 learners we have in the class!
Please find the first newsletter in the 'Files to Download' section below.
Our PE days are Monday and Wednesday - remember to come to school in your PE kit on those days.
Have a great weekend!
---
Hello Year 5/6! We can't believe it's September soon and back to school time - we've been busy getting the classroom ready for your return and we're looking forward to seeing you all! There are some exciting topics planned for the year ahead that we hope you're all going to love. We know it might all feel a bit strange coming back but remember that everyone at school is here to help you settle back in and before you know it, it will all feel normal again!
Don't forget that our class entrance is through the main school car park at 8:55am and home time is 3:10pm.
Have a great last few days of your holiday - we can't wait to see you and hear about your summer holidays!
Mrs Garrity, Miss Harley and Mrs Marsh x
---

Files to Download